Sean Richmond - Lead Pastor
Sean is the Lead Pastor at Antioch Waltham and one of the overseers for Antioch New England ("ANE").  He earned his Masters degree from Gordon Conwell Theological Seminary.  Sean and his wife Laura have five children.
Sean and Laura, along with an initial church plant team, started the first Antioch church in the Greater Boston area, pioneering domestic church planting for the Antioch International Movement of Churches.
Laura also co-founded Grace Preparatory Academy, a university-model school, in Newton, Massachusetts.  Sean is passionate about sharing the good news of Jesus, loving others, and discipling people into their God-given destiny.  Sean and Laura also enjoy almost any outdoor activity, especially if it can be done as a family.
Brendon Hollingsworth -  Associate Pastor
The slight twang in Brendon's accent betrays his Oklahoma upbringing. But all it took was a smile from a beautiful Boston College hockey player from Alaska to make Boston his (now their) home and Antioch Greater Boston his people.
Brendon is passionate about seeing marriages and families thrive as they live radically for Jesus and his Kingdom throughout each season of life.  With the conviction that Jesus restores and redeems, Brendon and his wife, Sarah Joy, are continually growing and learning about what it means to humbly pursue justice and reconciliation. This journey to live lives of service and compassion has led them to multiple continents around the world.  Brendon and Sarah Joy are parents to 6 amazing kiddos.
Pierce VanDunk - Administrative Pastor
One of Pierce's deepest desires is to serve the Kingdom of God through ministry and theology. Raised in New York State, Pierce graduated from Nyack College with a BA in Biblical and Theological Studies in 2014. He married his high school sweetheart, Tulia, and moved to Boston for seminary (MDiv, Boston University School of Theology, 2017). Pierce and Tulia have called Antioch Community Church of Waltham their home since 2017.

Pierce centers his theology on Christ's message of hope for the marginalized, the broken, and those who recognize their desperate need for God's grace.
When he is not serving Antioch Waltham, he ministers as a chaplain in the Middlesex House of Correction and Jail in Billerica. In his spare time, he loves to read, hike, and play the guitar. Pierce and Tulia live with their young son and daughter in Lowell.
Alaine Rousseau - Antioch Discipleship School Director & Young Adults Coordinator
Alaine is a true Bostonian, born and raised in the Boston area. She has a background in management, customer service and coaching, but in this season, Alaine is directing our Intensive Discipleship School as well as helping to lead and strengthen our young adult (20's and 30's) ministry.
She has a passion for seeing lives transformed in the presence of Jesus. "As someone who knows a troubled past, I understand the Lord's grace, forgiveness, compassion and comfort. I know our need to be known and the belonging we experience when we understand who He is and what He's done for us." She believes intimacy with Jesus is key to lasting change.
Christopher Greco - Worship Pastor
Christopher has been leading worship for over 30 years in the Boston area. He and his wife Dorothy feel most at home in multi-generational, multi-ethnic and Spirit-attuned settings. Weekdays, Christopher directs theatre at Lexington Christian Academy and manages their worship and performing arts center.
He describes himself as "equal parts contemplative, fiery Italian, neurotic stand-up improviser, and empathetic pastoral care-giver." His training is similarly eclectic: film and TV at Boston University (B.S. 1985), playwriting at Brandeis (M.F.A.1992), and counseling and theology at Gordon-Conwell Theological Seminary (M.A. 2017).
Christopher and Dorothy love to kayak, hike, host, and collaborate with God in seeing the impossible come forth in the lives of men and women.
Sophia Ma - Pastoral Resident, Intentional Community Groups
Born and raised in New York City, Sophia moved to the Boston area for school (Wellesley College '98 and Tufts Occupational Therapy program '02), and has now called Antioch Community Church of Waltham home since 2014.  Sophia is passionate about people experiencing God's transforming love in community and longs to see people own their identity as God's beloved children. As someone who has personally experienced deep levels of healing and freedom in her walk with Jesus, Sophia is eager to see this same freedom for others who may walk in shame or bondage.  Sophia's role on staff is to help build intentional community by supporting community group leaders as well as helping individuals get connected and build relationships.  
In her free time, Sophia enjoys taking walks/hikes with her husband and two children, playing her ukulele, and connecting with her family and friends. She also loves playing anything that creates laughter and bonding... and may even bring out some fun competition! Sophia's favorite friendly competitions range from fish bowl and charades to ultimate frisbee and volleyball.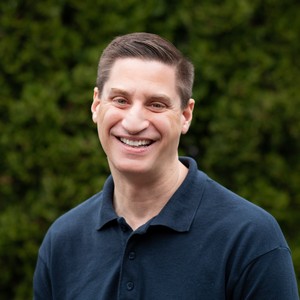 John Clark - Director of Business Operations
John graduated from Florida International University in 1999 with a BBA in Business Administration, and in 2006 with a J.D. from New England School of Law, passing the Massachusetts bar exam that same year. He practiced law for approximately 4 years before feeling the Lord calling him to full time ministry with Antioch Community Church.
John believes that Godly business practices are essential, especially for a church.  He is passionate about coaching people and seeing their lives transformed as they discover their God-given destiny.
John is married to Lia and they live in Waltham with their four children.
Nikki Benoit - Youth Ministry Coordinator
Growing up having an idea of who God was, Nikki's life was radically transformed when she met Jesus personally and learned to live life with him as a best friend. Ever since, Nikki has been running after the fullness God has for her and encourages everyone around her into the same opportunity and joy. Nikki is passionate about people dropping the "should's" of life and religion to let God reveal who he really is, all while discovering his many unique invitations.
Nikki enjoys all things outdoors, cooking as a way of loving on people, and silly fun… she may even be known for a prank or two. Full of faith and zeal, Nikki knows prayer to be powerful and rejoices when students come to realize their true identity and the freedom available to them in their own hearts.
Our Local Board Of Elders: