Mark Buckner has been installed as Antioch Waltham's permanent lead pastor!
We are excited to announce that Mark Buckner has accepted the role of long-term Lead Pastor. For the past ten months, he has been serving as the Interim Lead Pastor, but he and his wife Susan have felt God calling them to commit to Antioch Waltham for the long-term.
Intentional Community Groups
Looking for Community & Connection?
See a list of the Discipleship Groups, Intentional Community Groups ("ICGs"), and Prayer Gatherings that are starting this fall by clicking here.
Information is also available on the website for:
~~~~~~~~~~
We encourage you to go deeper in groups of 3–4 through September & October using material from the sermon series from John 12–17 by joining a Discipleship Group. See more at the links above or fill out a short Discipleship Group interest form here.
~~~~~~~~~~
Contact Sophia Ma (sophiama@accboston.org) with questions.
New groups are starting this fall! Continue to keep an eye out for more information as it's added.
Revival & Reformation Regional Gathering
Fri–Sat, December 1–2
Antioch Waltham, 17 Spruce St, Waltham

Revival and Reformation exists to equip young adults in and through the local church to catalyze revival and contend for reformation. Join us December 1–2 for the Revival & Reformation Regional Gathering, where young adults across the Antioch Movement are invited to gather, worship, intercede for our generation, and be empowered as sent ones in our workplaces & spheres of influence.
Cost: $60 per person (includes lunch on Saturday)
Registration: tinyurl.com/ANERandR
~~~~~
SCHEDULE
Friday, 12/1
8:00pm – Encounter Night
Saturday, 12/2
8:30am – Check-in begins
9:00am – Session #1 (including Testimony, Worship, and R&R Panel Discussion)
12:00pm – Lunch grouped by industry/sphere
1:30pm – Session #2 (including Testimony, Breakout Session #1 "Revival")
1:45pm – Breakout Session #1 "Revival" options: Revival Prayer, Deliverance
2:45pm – Coffee Break
3:00pm – Session #3 (Breakout Session #2 "Reformation")
3:00pm – Breakout Session #2 "Reformation" options: Compassion/Clarity for Sexuality, Practicals for Making Disciples in the Workplace
4:30pm – Dinner
6:30pm – Session #4
9:00pm – Close conference
~~~~~
The Gathering
Thursday, December 7th, 7–9pm
Antioch Waltham, 17 Spruce St, Waltham

The Gathering is a young adult event where we will have time to connect, worship, receive a teaching, and pray together. It will be held the 1st Thursday of every month. Invite your friends!
Please email Brandon Lee with any questions: bglee001@live.com
Newcomers' Lunch
Sunday, December 10th, after the service
Antioch Waltham, 17 Spruce St, Waltham

New to Antioch?
Come to our Newcomers' Lunch!
We will go over some of the history of the Antioch Movement and of Antioch Waltham, our Core Values and Relational Values, and some of what we believe as a church. We'll also seek to answer any questions you have about our church or the Antioch Movement.
This gathering is a great opportunity to spend time with others who are new to the church. Lunch will be provided.
RSVP to Richard Wang
World Mandate registration is open
Fri–Sat, February 9–10, 2024
Antioch Waltham, 17 Spruce St, Waltham

World Mandate is a weekend conference for everyday people: students, parents, teachers, professionals, artists and missionaries from all over the world who believe we can see the Kingdom of God established on earth in our generation by worshiping God and living on mission in every sphere of society.
Cost:
$50 Early Bird Registration (now through Jan 14) and $65 thereafter
$35 for youth (high School and younger)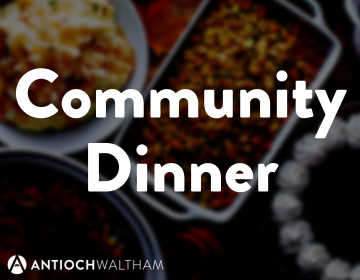 Community Dinner
Come and join us for Antioch's monthly community dinner – a time to sit down at the table and share the meal like a family, to connect with new and familiar faces, and to be encouraged by God's faithfulness in our lives.
Invite a friend, your neighbor, or your co-worker. All are welcome!
Who: Anyone from Antioch Waltham
Where: Antioch Waltham, 17 Spruce St, Waltham MA
When: Every 3rd Sunday of the month; the next one will be December 17th!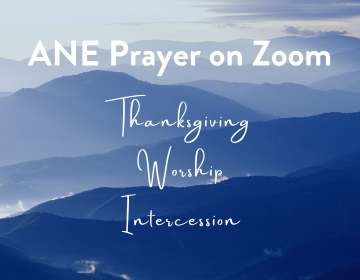 ANE Weekly Prayer
You are invited to join with others from all of our Antioch New England churches for a time of prayer every Wednesday from 6:00 until 6:30am! Join us as we lift up our local churches, the lost in our cities and the nations, issues of biblical justice and pray for unity within the body of Christ.
Connect on zoom via this link: https://tinyurl.com/ANEWednesdayPrayer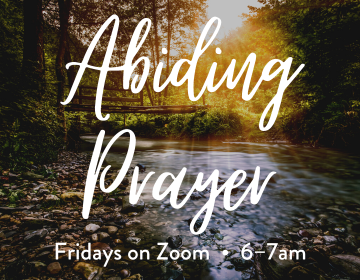 Abiding Prayer
Want to practice contemplative prayer with others to help foster abiding in Christ? It's every Friday morning over Zoom from 6-7am.
Join us on Zoom! Contact Sophia Ma (sophiama@accboston.org) for the link.
Delta Youth Group
Every other Friday, 7 - 9 PM
Calling all middle school and high school students!  We have kicked off our new school year at Delta Youth!  Grab a friend and join us here at Antioch Waltham.  All youth are welcome.
For more information, contact youth@accboston.org
Stay updated on any changes in our COVID-response! We send out weekly updates about ways we're meeting together, how to get involved and connect with others. Note: we will never forward your information to third parties, and you can unsubscribe easily at any time.