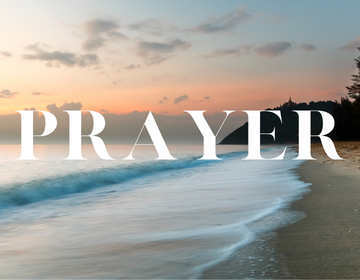 Prayer Groups Happening Now!
1. Weekly Zoom Offerings "23 weeks of prayer" (January-mid-June 2023):
Tuesday morning prayer: 8-8:30am
Tuesday evening prayer: 8:30-9pm
Wednesday morning prayer: 6-6:30am
Wednesday afternoon prayer: 1-1:30pm
If you'd like to be on the email list to be sent reminder emails and the zoom link to join any of these prayer spaces, please contact sophiama@accboston.org.
2. In-person at church
Sunday morning prayer: 9-9:45am (in the prayer room at the front of the sanctuary)
~~~~~
For further information: please contact sophiama@accboston.org
World Mandate 2023
Registration is open for World Mandate 2023
Every winter we gather together with the other churches in Antioch New England to worship God, surrender our lives to Him, and invite Him to lead us into His purposes.
February 10 & 11
Tentative session start times – Friday 7:30pm; Saturday 9:00am, 2:00pm, 7pm
Antioch Waltham, 17 Spruce St, Waltham MA
Adults $60, Youth/Children $30
Race Dialogues 2023
Beginning the week of February 19th
Race Dialogues is a 6-week series born out of a conviction that as believers in Jesus we must not turn away from the racial sin and brokenness in our nation, but face it together and cry out to Jesus in whom we have true hope of restoration.
These are Discipleship Groups, and are open to believers from all backgrounds, races and levels of awareness. We share our stories, we study and discuss content, we respond with lament, repentance and prayer, and we talk about how to live justly as a unified Body of Christ.
Dominican Republic Missions Trip
This past autumn, pastors Stanley and Amarfry Philippe visited our church to bring the word and share about the work God is doing through their church, Iglesia Comunidad Multicultural (Multicultural Community Church).
They've invited us to join them and do ministry alongside them for two separate weeks this spring: March 11-18 and April 15-22.
If you have any interest in learning from and ministering alongside Iglesia Comunidad Multicultural on one or both of these weeks, or if you have any questions, please reach out to Pierce VanDunk at piercevandunk@accboston.org
Parent Equipping Event
Saturday, March 18th
Speaker: Sarah Cowan Johnson
Antioch Community Church in Waltham, 17 Spruce Street, Waltham
$20 per person, $35 per couple
The First Steps Workshop is designed to equip parents to take the lead in the discipleship of their children. Participants will come away with a greater sense of their own calling and spiritual authority, a simple framework for discipleship, and spiritual formation plans tailored to each child, based on age and spiritual stage.
Doors will open at 8:30am, and the workshop will begin promptly at 9:00am and end at noon. Coffee and snacks will be available.
There is a pay-per-spot parking lot across the street.
**Please email alyssatocci@accboston.org if you are having a hard time finding childcare in order to attend this workshop.
Register for Family Camp!
Join us at Toah Nipi Retreat Center in Rindge, NH for 5 days of family camp that includes daily worship, adult and children's programs, prayer, deliciously cooked meals, God's creation in nature, kayaking, canoeing, swimming, hiking, blueberry picking, basketball, rock climbing wall, ping pong, foosball, children's playground, activities and games, devotions, scripture teaching, campfires, and more.
Antioch Family Camp is open to everyone (families, young adults, college students, etc.). Families will have their own room and singles will be put into a room with others of the same gender.
2023 Camp Prices:
Adults (12 yrs & older) - $360 per person
Children (3 - 11 yrs) - $240 per person
Infants (0 - 2 yrs) - $50 per person
~~~~~
Family Camp Dates:
Session 1: Late afternoon of Thurs, July 13 through 11:30am on Mon, July 17
***PLEASE NOTE - Session 1 is currently filled. If you choose that week, you will be placed on the wait list if a room opens up. (We do have a couple of rustic options available for that week. Email kendraaguilar@accboston.org for details.)
Session 2: Late afternoon on Tues, July 18 through 11:30am on Sat, July 22
~~~~~
For Teens entering grades 10th-12th or older, you have the option of working in the mornings in our kids classes (you will receive 50% off your cost) OR you are welcome to attend the morning session with the adults.
Intentional Community Groups  are underway!
Looking for Community & Connection?
Find information about the Intentional Community Groups ("ICGs") that are starting in the newsletter and the Lifegroups page on the website!
More groups may be added! Continue to keep an eye out for more information.
Delta Youth Group
Every Other Friday, 7 - 9 PM
Calling all middle school and high school students!  We have kicked off our new school year at Delta Youth!  Grab a friend and join us here at Antioch Waltham.  All youth are welcome.
For more information, contact youth@accboston.org
Stay updated on any changes in our COVID-response! We send out weekly updates about ways we're meeting together, how to get involved and connect with others. Note: we will never forward your information to third parties, and you can unsubscribe easily at any time.